< Back to Blog

Roof Cleaning
Should you clean your roof?
First, it should be noted that roof cleaning is not an easy DIY project. It requires skilled professional work because of the inherent dangers of climbing onto a roof. However, even still most homeowners are hesitant to pay someone to clean their roof because it simply does not seem to be a big enough problem.
There are several things to keep in mind when deciding whether or not to clean your roof.
Cleaning your roof is not a DIY job and should be left to professionals
Moss and algae can cause damage to your roof over time and can also be an eyesore
Debris does not need to be visible on the roof in order for it to cause damage
Roof damage takes a long time to notice which is why regular preventative maintenance is recommended
Improper maintenance and care of your roof can void any warranties or even homeowners insurance.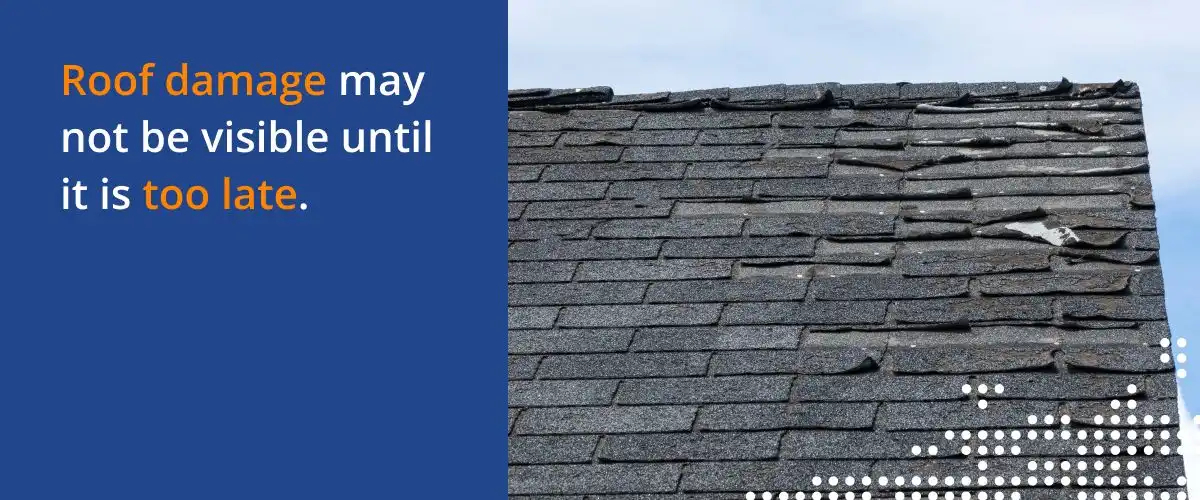 Algae growth on roofs
Asphalt shingles are the most common roofing material in the United States, and for good reason. Asphalt has many stylistic benefits as well as energy and price-saving ones. You might notice that over time, your asphalt gets covered in a grimey looking substance. This is algae. Algae grows in areas exposed to moisture and its spores are carried to the roof by the wind or birds. Algae can reduce the effectiveness and life of your asphalt over time if left untreated, not to mention that it is unappealing to the eye. It also absorbs more heat, which can cause your entire home to heat up by a few degrees during the hot summer months. Cleaning it is relatively easy and just requires a simple 1:1 mixture of water and laundry bleach.
By the time algae is visible on your roof, it is likely that it has been there for quite some time. This is why preventative maintenance is essential to keeping your roof healthy. The downside is obviously that any type of roof maintenance can be costly- however, it will be much more costly to repair or replace your roof.
How to prevent algae growth
Homeowners should take the following steps to discourage the growth of moss and algae:
Trim tree branches which overhang near the roof
Do not let debris accumulate
Keep gutters clean
Cleaning out your gutters can have a variety of benefits and can be done safely by the homeowner in some circumstances. Keeping your gutters clean will discourage the growth of algae or moss on your roof, allow for better drainage which in turn will keep your roof from being overly exposed to water and it will prevent the gutters from sagging over time.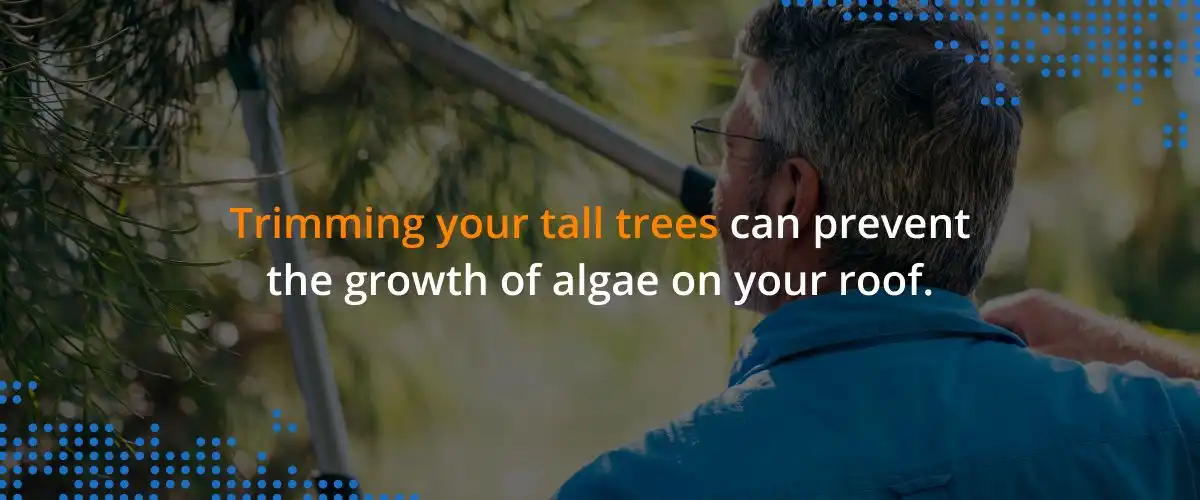 Debris Buildup
Another important part of regularly cleaning your roof is to prevent debris buildup. With debris, it is possible to damage the roof - something you often don't know without clearing the debris first. The earlier you clear it the less risk of severe damage. The buildup may also possibly cause pockets of moisture to sit which causes issues with the material. In addition, debris buildup has the potential to cause leaks in the roof. From there, one decent storm and your roof is in even worse shape. Buildup also invites pests who can cause significant damage to a roof.
More Info
Cleaning your roof may not be on the top of your to-do list; however, it can be essential to keeping your roof healthy and strong. Sometimes, it may be too late to fix or simply clean your roof and instead will require the roof be redone completely. Regardless, a professional should be consulted when determining the condition of your roof. Have more questions or want to schedule an inspection? Contact us today!