< Back to Blog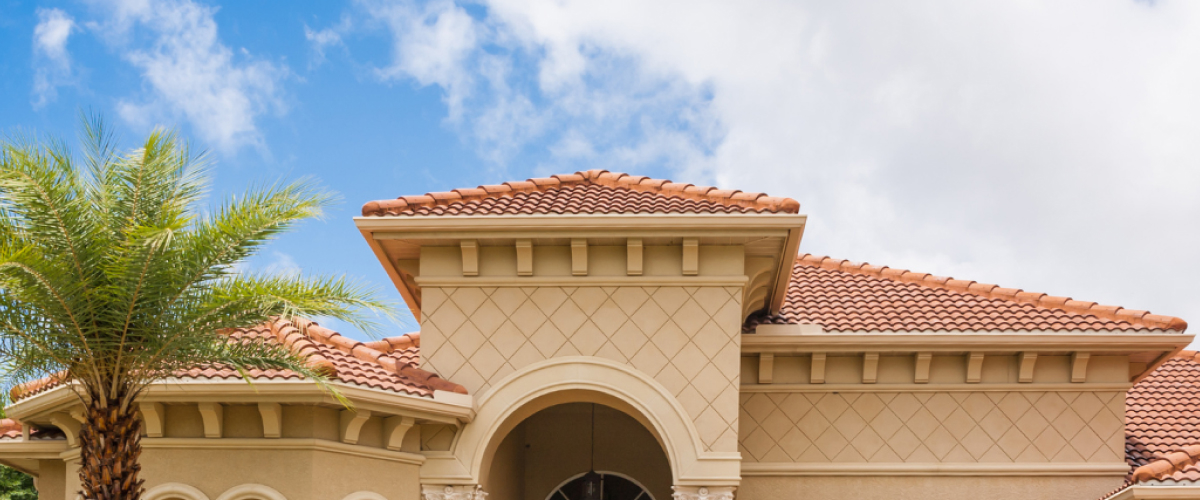 How Long Does a Roof Last in Arizona?
Arizona is a beautifully diverse state. There's a low desert climate in the south, but in the north, one can expect high mountains and big trees. Depending on the location, temperatures can be as high as 120°. 
Climate and temperature are important factors when choosing the correct roofing material for your home. Because of Central Arizona's hot and dry climate, roofing materials have different lifespans. Learn about how long roofs last in Arizona.
AZ Roofs and Their Life Span
In Arizona, people utilize some roofing materials more than others. Here are the most common roofing materials with specifics on how long they last in Arizona.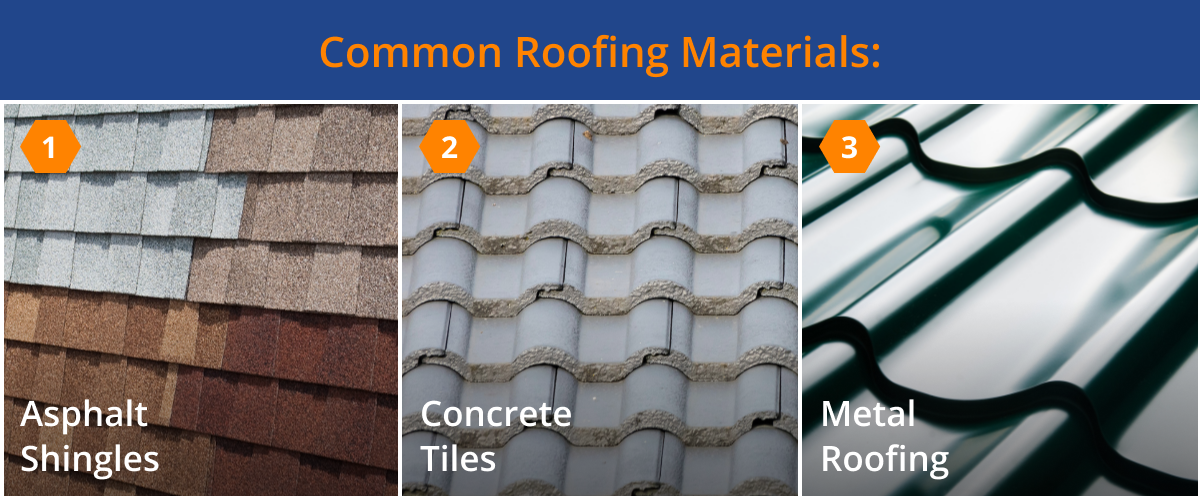 Asphalt Shingles
Asphalt shingles are the most widely used roofing material, and rightfully so. They're a relatively cheap material made up of fiberglass and asphalt. 
Contractors often refer to these shingles as 30-year shingles. They are great and versatile, but deterioration can occur in as little as ten years in hotter climates like the southwest desert. 
Asphalt shingles typically last 20-25 years in Arizona — lower than in other climates.
Concrete Tile
If you drive through the suburbs of central Arizona, you will notice a sea of tile roofs, and for a good reason. Tile roofs are often preferred in Arizona, but how long do they last?
Concrete tiles provide 50-70 years of coverage, but the roof's underlayment is the primary source of protection. The lifetime of the roofing underlayment can vary. Some have no warranty, while some high temp membranes offer warranties of 50 years.
In the hotter areas of Arizona, it's necessary to use a high temp membrane for the duration of the roof's life.
Metal Roofing
Metal roofing is similar to concrete tile roofs. While the metal offers good looks, resilience, and a 50-year lifespan, it is only as good as its underlayment.
The price of metal roofs is very high and is often the barrier of entry to applying this superior material. However, with a high temp underlayment, you shouldn't have to replace your roof for another 50 years.
Roofing Options and Their Life Span
Below are more roofing materials and how long they last in Arizona. These materials are less widely used but are great options for special cases, including flat roofs and budget options.
Spray Polyurethane Foam (SPF)
Contractors apply foam roofs onto flat roofs. This option is excellent for both residential and commercial buildings. However, it requires a base coating of elastomeric or silicone to provide any material warranty.
Depending on thickness, SPF roof warranties can vary from 5-20 years. This system can also provide insulation to your roof.
Thermoplastic Polyolefin (TPO)
TPO is usually exclusive to commercial roofing but has recently gained traction in residential applications. Typically this roofing material will last between 15-25 years.
TPO is similar to SPF because the lifetime depends on the thickness of the material. However, TPO is different because it is a single-ply membrane instead of a spray application.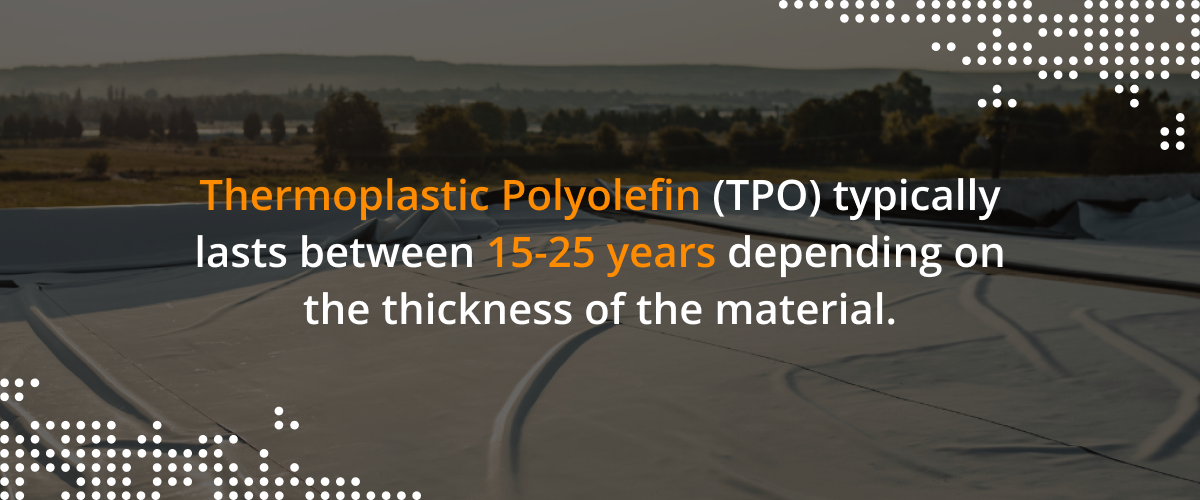 Modified Bitumen
Modified bitumen is either applied by torch or is self-adhered to flat to low-sloped roofs. 
Most modified bitumen has a warranty of 12 years, but recently manufacturers have been offering 20-year warranties. As the technology improves, this option becomes more viable over time.
Clay or Sandcast Tile
Sandcast and clay tiles look very similar to concrete tiles but are less durable. Like concrete tiles, this option is only as good as the underlayment underneath the tiles.
90# or Rolled Roofing
Contractors rarely use this option. Rolled roofing typically operates as an underlayment, but it can perform on flat to low-slope roofs.
Rolled roofs do not carry any warranties, but they're inexpensive. Rolled roofing is an effective barrier against the elements but has a short life expectancy.
What's the Best Roofing Option?
Although each option is viable in Arizona's heat, concrete tiles lie at the center of value and lifespan. In Arizona, roof tiles are also preferred by many because of their aesthetics. Nothing matches the harsh desert environment like a tiled roof.
Asphalt shingles will begin to show their age quicker in central Arizona than in other areas of the country, making them less ideal for this area. Although metal roofs are reliable, their cost is a significant consideration and is often unaffordable.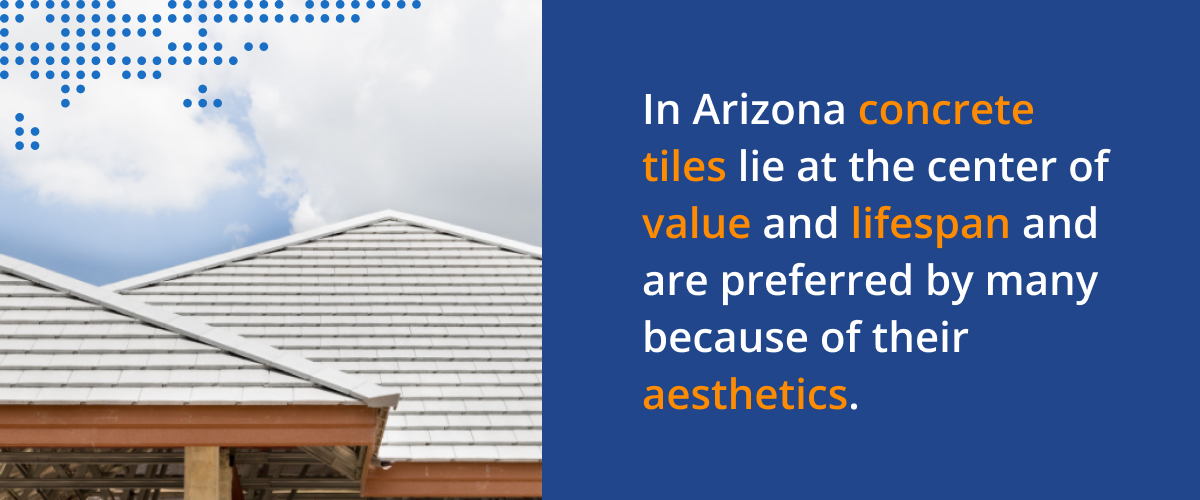 Making the Decision
Researching and Choosing a roofing system is a daunting task. If you have the extra time — take it. 
Repair or Replace?
When your roof is damaged, it can be hard to know if you need to replace or repair the damaged section. "Repair, patch, or replace?" is a question hundreds of homeowners ask themselves. 
Answering that question is not easy, but with professional help, you could be on your way to being at ease about your roof. If you're in the central Arizona region, Get the answers you want from Legacy Repair. Contact us today to schedule an appointment or inspection.