< Back to Blog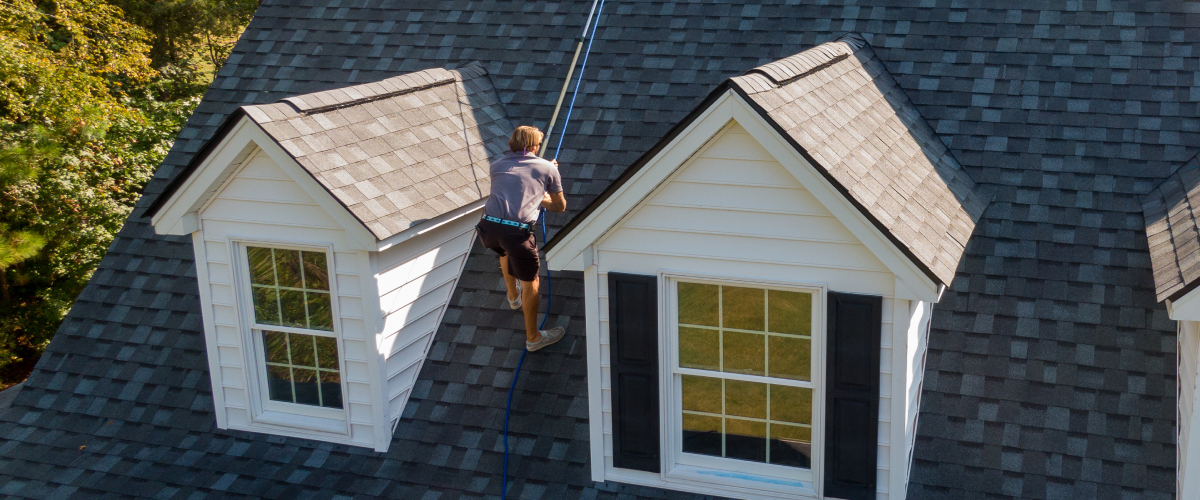 Why You Need a Roof Inspection
Out of sight, out of mind. Now, of course a roof can be in sight, but it is above eye level, and very rarely the focal point of a building. A roof is one of those things that don't seem to be noticed much unless there is an issue with it. When it is functioning properly, it is easy to take for granted. 
But when there is a problem, it's nearly impossible to ignore, and it's usually expensive. Many unforeseen problems turn into expensive fixes or even full roof replacements that could easily be avoided with routine, professional roof inspections. Catching an issue early on can stop a small problem from becoming a larger, more costly one. 
Inspect What?
Your roof protects you, your family, and your belongings from the elements:
Extreme temperatures
Harsh weather conditions
Moisture and heat
Insects and other animals
While you may not think hiring a professional to inspect your roof is necessary, professionals have knowledge and experience that help them see things you may not.  They know what and where to look for potential breaches of integrity in the roof, and they know how to do it safely.
When a roof inspector comes to your house to examine your roof, they will be looking at a number of things. They'll inspect the overall condition, age and material of the roof. They will also examine gutters, vent pipes, caulking, flashings, and more.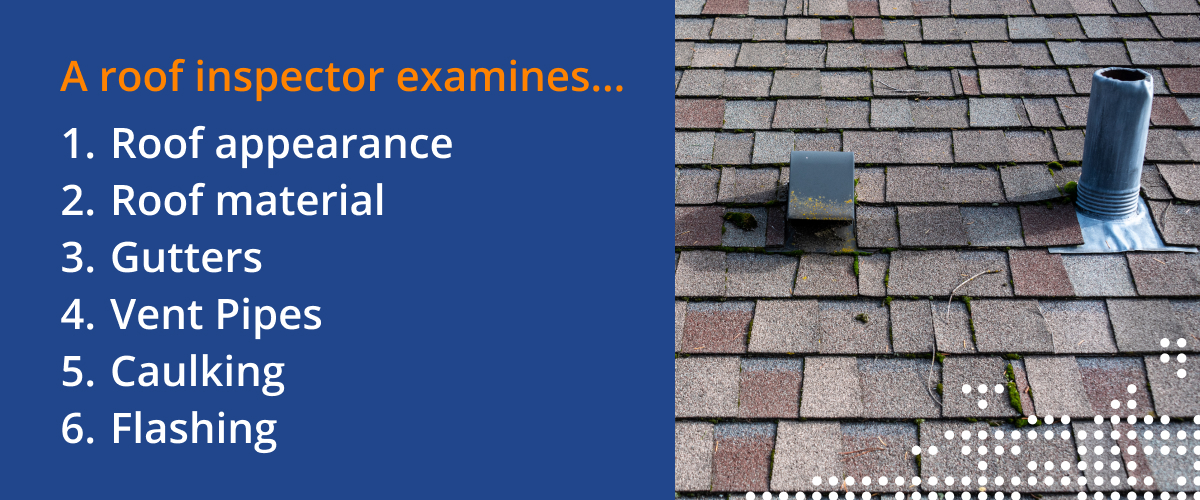 They will check for structural defects and any sagging of the roof, as well as any cracked, splintered, or rotted material. Are there any missing or damaged shingles or tiles or stained, rusted, or water-damaged ones?
Professionals will know where to look for points of blockage or damming from debris, where there may be water intrusion, mold, or wear of the sealants. Small roof penetrations and issues with mounting equipment for AC units or solar panels may not always be visible to the untrained eye. 
When Should You Schedule a Roof Inspection?
In general, it is good practice to have your roof inspected annually. Early fall and early spring are ideal times to schedule an inspection, because it gives people the ability to catch any problems with their roof and complete the necessary repairs before the weather becomes more extreme. 
There are other reasons to schedule roof inspections outside of your standard yearly "check up."
Annual
Leaks 
Weather conditions
Selling, purchasing, or buying a home
Anytime you have a leak, you'll want to identify where it is coming from and have it fixed as soon as possible. If you notice a leak in your home, it is good to have a roof inspection to identify whether or not it is coming from the roof or somewhere else.
If you live in a place with harsh weather, or weather occurrences, you may want to have your roof inspected prior to something like a heavy snow or a hurricane coming through. You may also want it inspected after experiencing intense weather or strong winds where damage may have been caused or there is a large collection of debris on the roof.
Whenever you are looking to purchase, sell, or refinance a home, it is important to have a roof inspection in order to find out the condition of the roof and, in turn, the value of the house and what work needs to be done to it, if any.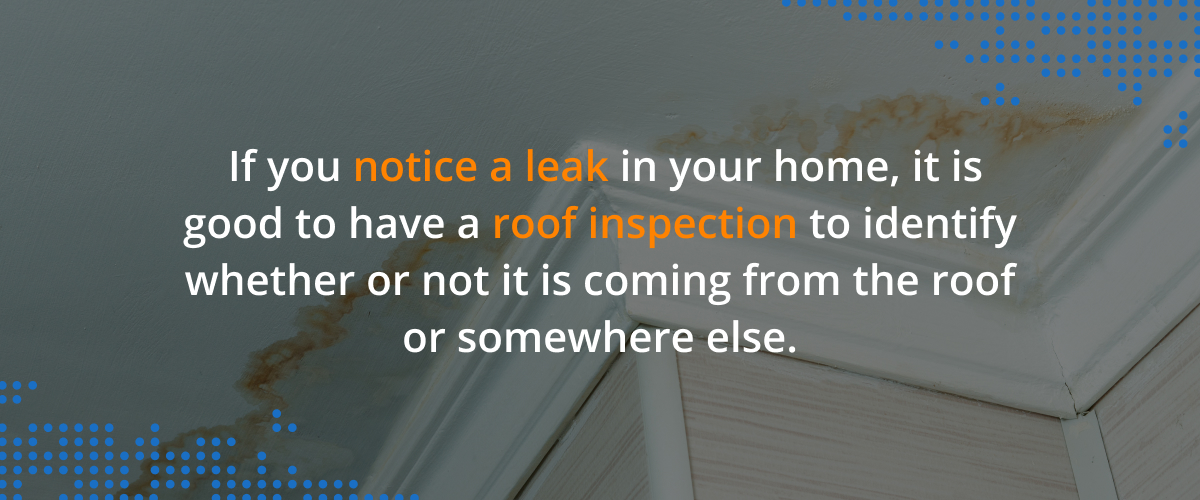 Types of Roof Inspections
While most people will probably stick with the traditional roof inspection performed by a professional hopping up onto the roof and taking a look around, there are a few options now.
Physical Roof Inspections
Physical inspections are just that. They consist of hiring a professional to climb up on your roof and use their senses such as sight, touch, and hearing to inspect it. 
Aerial Drone Roof Inspections
Drone inspections make use of a drone to take photos and videos of the rooftop to see if there are any issues or repairs that need to be addressed. This type of roof inspection is typically used for houses and buildings with roofs that are steep or unwalkable.
Infrared Inspections
Infrared inspections are more expensive than other types of roof inspections. Roof specialists use infrared technology that helps identify cracks, leaks, and other small damages that are not visible to the naked eye.  
Inspection Time 
Legacy Repair performs affordable roof inspections in the greater Phoenix area year round. We'll send experienced professional to you to provide a thorough inspection and help you avoid any potential problems or hazards associated with your roof. Call today at 623-303-0537.